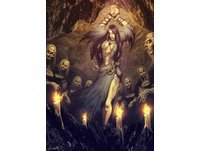 Subcategory: Rock und Metal
Creation date: 07/03/2012
Description: Metal y sus subgeneros, Goth y sus variantes o subgeneros, F... olk y sus diversas manifestaciones y subgeneros More
Para poder escribir en el muro de un grupo debes estar registrado en iVoox.
---
---
---
---
---
---
---
---
---
Se ha añadido el audio paRAlelo 2.4 a la lista de audios propuestos.
---
Group users
Propose audios to the group
Share in this group the audios that you likeRock und Metal.
Most voted audios