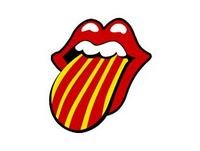 Subcategory: Fun and entertainment
Creation date: 14/06/2012
Description: Aquest grup pretén unir tots els \"Podcast\" de programes f... ets en català. Tan és si tracten de música, humor, cine... l\'únic requisit és que estigui fet en català. Un cop dit això, passeu i gaudiu. Benvinguts a casa vostre. More
Remember:
The proposed audios that fail to support disappear in 15 days this listing.
Each audio also counts as a vote. You have three votes per day.
Every day, the most voted audio of this section will go Top Rated Audios.
---
&nbsp
VISITANTScat2.0 1x38: El cas Manises i Kennedy i els OVNIS
Podcast:
VISITANTScat2.0
Avui els "Innombrables ens expliquen les "possibles" relacio
ns entre l'assassinat de JFK i els OVNIS... a continuación escoltarem els documents sonors de les converses de cabina i control aeri d'alló que s'ha anomenat com "El cas Manises", aixi com la explicació del cas que anys despres va donar Fernando Camara el pilot del interceptor de la defensa que va sortir en persecució del presumpte OVNI.... . El nostre col·laborador Antonio Perez ens parlará d'aquest cas i de les diferents explicacions donades i el per que.
Genre: Radio
Channel: Visitants Nocturns (Radio Pomar)
...
ver+
---
&nbsp
VISITANTScat2.0 - 1x48 - Roswell 1.947
Podcast:
VISITANTScat2.0
En el programa d'avui fem un recorregut en la historia del f
amos incident Roswell, parlem de les informacions inicials, dels documents oficials i contradictoris del FBI o la USAF. També parlem de les repercusions que aquestes contradiccions han creat, com ara la autopsia extraterrestre, de la qual ens parle Los innombrables locutat per PR17. Tambe fem menció deñ interrogatori a un gris i fem algunes reflexions al voltant del incident i els OVNIs en general.
Genre: Radio
Channel: Visitants Nocturns (Radio Pomar)
...
ver+
---
&nbsp
Podcast No. 11.
Podcast:
hectordeltoro
TrackList: at 0.00 Hardwell vs Fragma Spaceman's Miracl
e (Hardwell Sensation MashUp) at 2.49 Coldplay - Fix You (Jakob Liedholm's Ibiza Mix) at 5.53 Afrojack feat. Shermanology Can't Stop Me (Kryder Tom Staar Vocal Mix) at 10.11 Kryder vs Danny Howard feat. Joel Edwards Sending Out An SOS (Original Mix) at 14.26 Alex Gaudino - Don't Wanna Dance (Tom Swoon Remix) at 16.28 Avicii Silhouettes (Syn Cole Creamfields Mix) at 19.14 Dannic Girl from the sky (original mix) at 23.09 Dimitri Vegas Like Mike Regi Momentum (Michael Calfan Remix) at 27.31 Adrian Lux feat. Feat. Dante Burning (Topher Jones Remix) at 31.07 Sander van Doorn Julian Jordan Kangaroo (Original Mix) at 33.12 EC Twins feat CeCe Peniston You've Never Seen (Original Mix) at 36.48 NERVO vs. Pixel Cheese vs. Tim Berg - You're Gonna Love Bromance Again (Tom Swoon Bootleg)
Genre: Podcasting
Channel: Hector del toro
...
ver+
---
Group users
Propose audios to the group
Share in this group the audios that you likeFun and entertainment.