Group Fútbol Internacional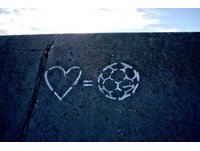 Subcategory: Football
Creation date: 02/04/2012
Description: Un espacio para recopilar programas de radio y podcasts sobr... e fútbol internacional. Sigue la actualidad de las mejores ligas del orbe con la opinión de cracks como Axel Torres, Julio Maldonado, Marcos López, Fernando Evangelio, Toni Padilla, Gabi Ruíz, Bruno Alemany, Guillem Balagué, Guillermo Uzquiano, Rodrigo Marciel, Ariel Judas, Sergio Santomé, Borja Pardo, Pablo Pinto... More
Remember:
The proposed audios that fail to support disappear in 15 days this listing.
Each audio also counts as a vote. You have three votes per day.
Every day, the most voted audio of this section will go Top Rated Audios.
---
&nbsp
Rafa Benítez, en Radio Marca Valencia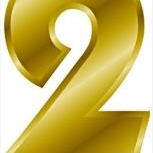 Podcast:
Canal Comunidad
Rafa Benítez, ex entrenador del Valencia CF, analiza en Rad
io Marca Valencia su paso por el club de Mestalla y su futuro en los banquillos en la programación especial del décimo aniversario de Radio Marca Valencia.
Genre: Radio
Channel: Canal Comunidad
...
ver+
---
&nbsp
Fútbol Samba 2x06
Podcast:
Podcast Fútbol Samba
Septimo programa de la temporada, breve repaso a los estadua
is, los cuales tendrán un programa especial en las próximas semanas, Copa do Brasil y Libertadores, sensaciones de los octavos de final, que esperamos de los cuartos de final en ambas competiciones y pronósticos, además de esto , noticias de actualidad en el fútbol brasileño y nuestra selección músical, todo con Rodrigo Lacal y Alberto Zaragoza.
Genre: Podcasting
Channel: Fútbol Samba
...
ver+
---
Group users
Propose audios to the group
Share in this group the audios that you likeFootball.