Group Educación Secundaria.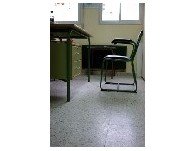 Subcategory: History and humanities
Creation date: 25/01/2012
Description: Grupo dedicado al conjunto de podcasts de profesores que imp... artan enseñanzas en Educación Secundaria y Bachillerato con el objetivo principal de ser una plataforma de intercambio de trabajo e ideas entre profesionales. More
There are no audios in this list
How the groups work
You can propose audios from the audio tab or from Propose audio button in the right column. These will be added to the group's list of proposed audios.
Listen to proposed audios by other users from Proposed Audios tab and vote the ones you like. You have 3 votes per day and per group.
The most voted audio of each day will become part of the group, being visible in the Top Rated Audios strong> tab.