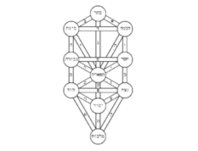 Subcategory: Glaube, Philosophie und Religion
Creation date: 06/08/2012
Description: Aqui se comparte informacion y conocimiento sobre el mundo d... e la Kabbalah. Historia, leyes universales, herramientas que nos ayudan... todo para compartir al mundo el universo de la Kabbalah More
Para poder escribir en el muro de un grupo debes estar registrado en iVoox.
Group users
Propose audios to the group
Share in this group the audios that you likeGlaube, Philosophie und Religion.
Most voted audios