Group Un grupo para dominarlos a todos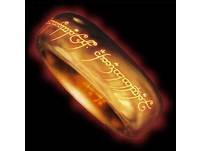 Subcategory: Humor und Unterhaltung
Creation date: 22/12/2011
Description: Un grupo para encontrarlo, un grupo para hacerlos caer en la... s.... TINIEBLAS More
Para poder escribir en el muro de un grupo debes estar registrado en iVoox.
---
Buenas tardes. Nos gustaría recomendaros La Crono Letrina, un podcast muy loco que os va a encantar. http://www.ivoox.com/podcast-crono-letrina_sq_f1260305_1.html
---
---
---
---
Que este grupo tenga referencias a el Señor de los Anillos y no tubiera ni un programa es delito. xD
---
---
---
Hay teneis el mejor podcat sobre videojuegos de ivoox ,simplemente fantastico.
---
---
Group users
Propose audios to the group
Share in this group the audios that you likeHumor und Unterhaltung.