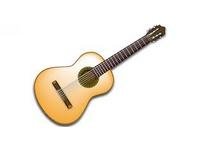 Subcategory: Weltmusik und anderes
Creation date: 17/03/2012
Description: El Flamenco es la música española más universal: Mezcla l... o tradicional y lo popular con lo moderno y lo cotidiano. Conocer el flamenco es conocernos mejor a nosotros mismos como país y como personas. El flamenco es pasión y locura, amor y desamor, alegría y tristeza, evocación y ensueño. El flamenco abarca el cante, el toque, el baile y toda una serie de manifestaciones artísticas imprescindibles. More
Para poder escribir en el muro de un grupo debes estar registrado en iVoox.
Se ha unido el usuario Jose
---
---
---
---
---
---
---
---
---
---
Group users
Propose audios to the group
Share in this group the audios that you likeWeltmusik und anderes.
Most voted audios