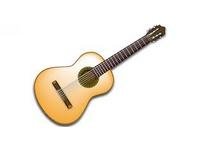 Subcategory: Weltmusik und anderes
Creation date: 17/03/2012
Description: El Flamenco es la música española más universal: Mezcla l... o tradicional y lo popular con lo moderno y lo cotidiano. Conocer el flamenco es conocernos mejor a nosotros mismos como país y como personas. El flamenco es pasión y locura, amor y desamor, alegría y tristeza, evocación y ensueño. El flamenco abarca el cante, el toque, el baile y toda una serie de manifestaciones artísticas imprescindibles. More
Remember:
The proposed audios that fail to support disappear in 15 days this listing.
Each audio also counts as a vote. You have three votes per day.
Every day, the most voted audio of this section will go Top Rated Audios.
Group users
Propose audios to the group
Share in this group the audios that you likeWeltmusik und anderes.