Group Rock y Metal en español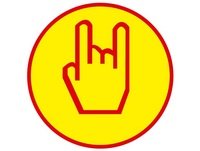 Subcategory: Rock und Metal
Creation date: 26/12/2011
Description: Espacio dedicado a nuestra música favorita en nuestra propi... a lengua. Rock y Metal en español, por favor, pero no sólo desde España, sino desde cualquier rincón de Latinoamérica y del resto del mundo... More
Para poder escribir en el muro de un grupo debes estar registrado en iVoox.
---
---
---
Se ha unido el usuario jm
---
---
Hola! Somos #LimaDeRadio, programa dedicado a difundir Rock Independiente en todos sus generos, y de todas latitudes delplaneta. Pasa por nuestro canal y danos una oportunidad.
---
---
---
---
---
Group users
Propose audios to the group
Share in this group the audios that you likeRock und Metal.