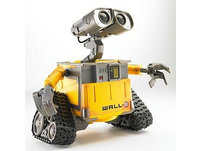 Subcategory: Internet und Technologie
Creation date: 15/06/2012
Description: Grupo de audios dedicado a la ingeniería robótica. Incluye... cualquier audio relacionado con este campo, desde electrónica, programación o psicología. More
Remember:
The proposed audios that fail to support disappear in 15 days this listing.
Each audio also counts as a vote. You have three votes per day.
Every day, the most voted audio of this section will go Top Rated Audios.
---
There are no suggested audios at this moment.
Group users
Propose audios to the group
Share in this group the audios that you likeInternet und Technologie.