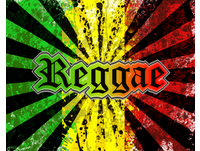 Subcategory: Weltmusik und anderes
Creation date: 13/02/2012
Description: Todo sobre música jamaicana. Ska, Reggae, Dancehall, etc.
Remember:
The proposed audios that fail to support disappear in 15 days this listing.
Each audio also counts as a vote. You have three votes per day.
Every day, the most voted audio of this section will go Top Rated Audios.
---
&nbsp
Madrid Reggae Station 13/02/2012
Podcast:
Madrid Reggae Station
programa numero 23 de madrid reggae station con noticias eve
ntos y secciones dedicadas a tarrus riley nuestro top ten y una nueva sección dedicada al dub
Genre: Radio
Channel: Unión Madrid
...
ver+
---
&nbsp
Sonidero Caribe - 20111103 - Entrevista a Dubby Ambassah y The Upsttemians, ambos presentando sus nuevos trabajos
Podcast:
Sonidero Caribe Radio Show
En esta edición de Sonidero Caribe, estaremos hablando vía
telefónica con el hermano Dubby Ambassah, para revisar el nuevo trabajo del sello Pirate Choice "Rub a Dub Showcase Part II", en el estudio nos visita la banda madrileña The Upsttemians con su tercer trabajo bajo el brazo "Reggae Lessons", como siempre cargado de buena vibra Caribe!!! Sonarán: Black Uhuru, Rub a Dub Showcase Part II (Ben Jammin, Alpheus , Linval Thompson, Kenny Knotts, Horace Martin y Breeze & Trees) The Upstemians y The Skatalites
Genre: Radio
Channel: Radio Vallekas - Programas
...
ver+
---
Group users
Propose audios to the group
Share in this group the audios that you likeWeltmusik und anderes.