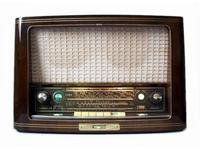 Subcategory: Weltmusik und anderes
Creation date: 18/01/2012
Description: Un paseo desde la verbena a la disco pasando por el guateque... . Programas de música -no canciones sueltas- con la radio que se ha escuchado toda la vida en el trabajo y en familia, esos programas en los que se oye la copla, el bolero, el tango, la canción yeyé y pop, los principios del rock y los finales del cuplé. Esa radio que fue palo del que salieron todas las astillas. Las canciones viejas que dieron de mamar a las nuevas y que mucha gente no conoce, o de las que conoce versiones modernas y no las originales. Música sin apellidos donde caben Marisol y Elvis, la Piquer y Los Bravos, Gardel y Karina, Jorge Negrete y El Dúo Dinámico. La radio del negrito del Cola~Cao. More
Remember:
The proposed audios that fail to support disappear in 15 days this listing.
Each audio also counts as a vote. You have three votes per day.
Every day, the most voted audio of this section will go Top Rated Audios.
---
&nbsp
Los 40 criminales Nº 20
---
&nbsp
Fases del amor (San Valentín)
Podcast:
Radio Túnel del Tiempo
Programa especial San Valentín de "El Túnel del Tiempo" en
Radio Tular Irratia, FM 107.7 Bilbao. De lunes a viernes a las 9 y 23 horas. Canciones para el recuerdo con la peor música de la radio... y la que más nos gusta. La banda sonora de tu vida. No se trata de buena música, sino de aquella que te trae a la memoria los buenos recuerdos.
Genre: Radio
Channel: RADIO TÚNEL DEL TIEMPO
...
ver+
---
Group users
Propose audios to the group
Share in this group the audios that you likeWeltmusik und anderes.