Group Música de alto calibre.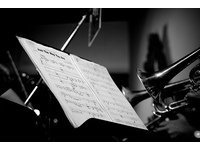 Subcategory: Weltmusik und anderes
Creation date: 20/11/2012
Description: Música de autores como José Larralde, Alberto Cortez, Joan... M. Serrat y otros, que además de música ofrecen letras llenas de poesía, reflexiones y protestas ante las desigualdades sociales a las que cada día nos enfrentamos donde quiera que estemos... Música para el recuerdo, música para disfrutar... More
Para poder escribir en el muro de un grupo debes estar registrado en iVoox.
---
---
Se ha unido el usuario seed
---
Se ha añadido el audio Myp 01 a la lista de audios propuestos.
---
Se ha unido el usuario M&P
---
---
---
---
---
---
Group users
Propose audios to the group
Share in this group the audios that you likeWeltmusik und anderes.