Group Música de alto calibre.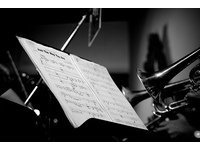 Subcategory: Weltmusik und anderes
Creation date: 20/11/2012
Description: Música de autores como José Larralde, Alberto Cortez, Joan... M. Serrat y otros, que además de música ofrecen letras llenas de poesía, reflexiones y protestas ante las desigualdades sociales a las que cada día nos enfrentamos donde quiera que estemos... Música para el recuerdo, música para disfrutar... More
Remember:
The proposed audios that fail to support disappear in 15 days this listing.
Each audio also counts as a vote. You have three votes per day.
Every day, the most voted audio of this section will go Top Rated Audios.
---
There are no suggested audios at this moment.
Group users
Propose audios to the group
Share in this group the audios that you likeWeltmusik und anderes.