Group Corrupción y putrefacción en el entorno laboral.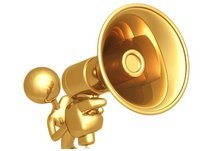 Subcategory: Business und Branchen
Creation date: 17/02/2012
Description: Aquí se apuesta por la necesidad de un efectivo Sistema de ... Lucha Contra la Corrupción como una manera de reducir este grave problema. Realizar campañas y acciones de difusión de casos emblemáticos para generar opinión pública así como también propuestas de políticas públicas sobre este tema. More
Para poder escribir en el muro de un grupo debes estar registrado en iVoox.
---
---
Se ha unido el usuario PAQO
---
---
---
---
---
---
---
---
Group users
Propose audios to the group
Share in this group the audios that you likeBusiness und Branchen.