Group BUSCANDO LA SANTIDAD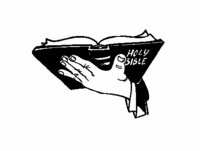 Subcategory: Glaube, Philosophie und Religion
Creation date: 03/03/2012
Description: Catequesis y predicas cristianas catolicas con ejercicios es... pirituales que ayudaran a ser una persona mejor y lo más importante, buscar la santidad. More
Remember:
The proposed audios that fail to support disappear in 15 days this listing.
Each audio also counts as a vote. You have three votes per day.
Every day, the most voted audio of this section will go Top Rated Audios.
---
&nbsp
Vida de Tomás de Aquino
Podcast:
Podcast Héroes del Pensamiento
Santo Tomás de Aquino es un punto de referencia esencial en
el pensamiento medieval. Su trabajo supuso un esfuerzo titánico por hacer compatible el pensamiento de Aristóteles con el cristianismo, la síntesis entre la Filosofía y la Teología, entre razón y fe. Infatigable buscador de la verdad, trabajador nato, valiente y de una moral exquisita. Desde "El vuelo de Antares" te invitamos a adentrate un poco más de su vida.
Genre: Podcasting
Channel: Vuelo de Antares
...
ver+
---
Group users
Propose audios to the group
Share in this group the audios that you likeGlaube, Philosophie und Religion.