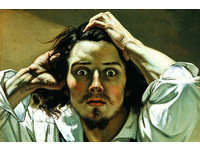 Subcategory: Kunst und Literatur
Creation date: 01/03/2012
Description: Comunidad dedicada al artista romántico, soñador, idealist... a, que vive al margen del común, alguien que posee una sensibilidad especial, una persona algo desordenada, con un carácter muy difícil que sigue sus propios impulsos y prioridades; hedonista con metas o intenciones individualistas, alguien muy espontaneo al expresarse, que no tiene vergüenza en decir lo que piensa o lo que siente. En fin, alguien que hace de su propia vida una obra de arte. More
Para poder escribir en el muro de un grupo debes estar registrado en iVoox.
Group users
Propose audios to the group
Share in this group the audios that you likeKunst und Literatur.
Most voted audios