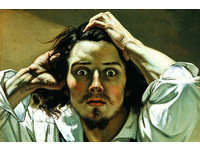 Subcategory: Kunst und Literatur
Creation date: 01/03/2012
Description: Comunidad dedicada al artista romántico, soñador, idealist... a, que vive al margen del común, alguien que posee una sensibilidad especial, una persona algo desordenada, con un carácter muy difícil que sigue sus propios impulsos y prioridades; hedonista con metas o intenciones individualistas, alguien muy espontaneo al expresarse, que no tiene vergüenza en decir lo que piensa o lo que siente. En fin, alguien que hace de su propia vida una obra de arte. More
Remember:
The proposed audios that fail to support disappear in 15 days this listing.
Each audio also counts as a vote. You have three votes per day.
Every day, the most voted audio of this section will go Top Rated Audios.
---
&nbsp
H.p.lovecraft.-de la oscuridad
Podcast:
Podcast H.P. LOVECRAFT
HOWARD PHILLIPS LOVECRAFT (1890-1937) nació en Providence
, Rhode Island. En sus escritos aborda lo misterioso, incomprensible y que esta más allá de lo que puede entender nuestra razón, lo "sobrenatural". H.P. Lovecraft es uno de los autores que sobresalen en los cuentos de horror, con un mundo salido y creado por su inconsciente lleno de pesadillas y horrores.
Genre: Audiobooks and Stories
Channel: H.P. LOVECRAFT
...
ver+
---
Group users
Propose audios to the group
Share in this group the audios that you likeKunst und Literatur.