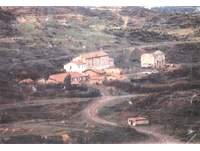 Subcategory: Geschichte und Geisteswissenschaft
Creation date: 07/07/2012
Description: He creado este grupo para dar a conocer lo que fue en su di... a este barrio minero de la zona de el Valle de Trapaga en Bizkaia . A modo personal intentare recopilar todos los audios que pueda. By Alluitz More
Para poder escribir en el muro de un grupo debes estar registrado en iVoox.
Group users
Propose audios to the group
Share in this group the audios that you likeGeschichte und Geisteswissenschaft.